Why Carpet Tiles for Commercial locations
If you are considering carpet tiles for a commercial environment it's good to know the practicalities and some of the options available when choosing.
Offices, high traffic retail areas, schools, universities and colleges, restaurants and everything in between, carpet tiles fit the bill but which is the right one for you?
Types of tile:
Loop Pile  Carpet tiles


When the loops remain uncut, you create a loop pile
Probably the most popular type of carpet tiles.
Designed to maintain their good appearance, the loop pile construction of the carpet tiles make them suitable for the most demanding heavy traffic areas of buildings, even in corridors and reception areas.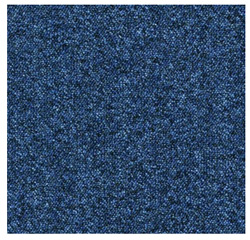 Example: Tessera Teviot
Patterned Loop Carpet tiles

When the loops remain uncut and the loops have multiple heights, the result is a patterned loop
Structured loops have subtle height variations giving the carpet a patterned appearance
Innovative designs and eye catching colourways make these a popular choice for those wanting something a bit different.
| | | |
| --- | --- | --- |
| | | |
| Example: Tessera Arran | | Example: Desso Rock |
Cut Pile  Carpet Tiles


When the loops are cut, you create a cut pile
Ideal for boardrooms, meeting rooms and general office spaces.
Usually softer and more luxurious than loop pile with a plush appearance.
Available in a variety of yarns and pile weights to meet different performance requirements.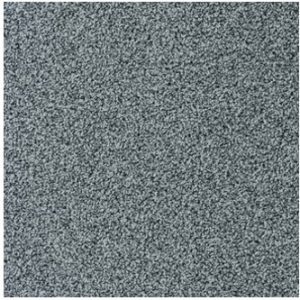 Example: Desso Torso
 Fusion Bonded Carpet Tiles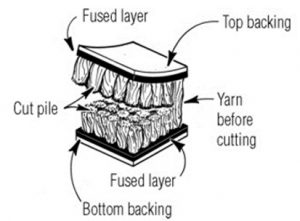 Fusion bonding is a sophisticated method of carpet tile manufacture where individual yarn pile is bonded onto the backing material to make an extremely dense and luxurious carpet tile. Each tuft is individual and a high proportion of the yarn is in the wear surface providing a beautiful, rich, velour carpet tile which gives an excellent broadloom appearance.
| | | |
| --- | --- | --- |
| | | |
| Examples: Forbo Westbond | | Example: Desso Rock |
Cut and Loop Carpet Tiles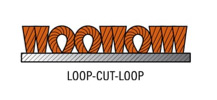 Cut and loop carpet tiles are tiles in which both cut piles and loop piles are used to create patterns. The sculptured look of a cut and loop carpet tile provides a variety of surface textures.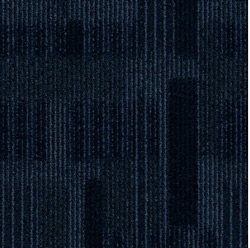 Example: Floor Hub Dimensions
Fibre Bonded
Made differently, fibres are punched or drawn through and bonded to a backing web.
The construction of fibre-bonded carpet tiles makes them ideal as a durable, cost-effective flooring solution as fibre bonded carpets are hard wearing, will not fray, they are low maintenance and are ideal for areas of heavy wear. Very popular in education facilities
Example: Heckmondwike Supacord           Example: Burmatex Velour Excel
Design
Historically the standard carpet tile was square and measured 50 cm x 50 cm. Whilst the majority are still this size, there are a number of rectangle planks now available.
Whether you choose square or rectangle, these can often be fitted in a variety of ways depending on the tile chosen. You can also mix and match carpet tile colours and patterns and create your own custom look or inject colour here and there as desired.
Example Interface Walk the Plank
Example: Gradus Emphasis
Example: Gradus Cityscene and Brickworks
Or if you prefer, random lay carpet tiles are cleverly designed so that they may be laid in any direction to produce a totally individual installation. Using this method also reduces installation waste to less than 2%.
Solution Dyed Nylon or Piece dyed Carpet Tiles
Solution dyed is a method where dye is added during the manufacturing process of the yarn which is used in the construction of the carpet tile. The colour is all the way through the fibre making it colour fast and fade resistant. It offers superior stain resistance making it easy to clean and being solution dyed, can even be cleaned with a mild bleach solution
Piece dyeing is done after the carpet tile is made and the dye only penetrates the outer surface of the yarn. Bright colours can be achieved with this method and fibres such as wool need to be dyed in this way.
Maintaining
To keep your floor looking fresh as long as possible, it's important to clean and maintain the carpet tiles in the right way. Defining the right maintenance regimen starts with choosing the product and colour that is suitable for the type of room and usage.
Often overlooked, but barrier matting is an important first step to stop dirt and soil from entering the building in the first place.
After installation, the right daily and periodic maintenance helps keep your carpet tiles not only looking fresh, but also helps improve indoor air quality.
But if the worst happens and you do find yourself with a heavy stained carpet tile, lift and replace either with spare purchased at time of installation, or less used one under filing cabinet.